Week 5: Stage analysis top picks
Top picks
This alert provides a list of stocks that show relative strength compared to the broader market and are attempting a Stage 2 breakout.
What is a Stage Analysis? Learn here
Stage Analysis is a method to identify the stages of a stock's trend. It is recommended to start a long-term position in stocks attempting a Stage 2 breakout, which may start a new uptrend.
How to manage these trades?
To manage these trades, it is important to consider the charts on a weekly timeframe, which means at least 3 to 4 quarters should be considered for the setup to materialize. If the stock remains in a Stage 1 base formation, do not sell or cut loss even if it retraces back to support.
If a setup breaks its Stage 1 support level and ends two consecutive weeks below its previous close, it is advisable to sell and book losses.
If the stock rebounds from the support level, it is a good idea to do dollar cost averaging (DCA) on the same trade and buy more. The rule is to add a new position near the support level if a stock ends two consecutive weeks above its previous close.
Do NOT try to catch the bottom.
It is important to note that a stock in a Stage 1 base can resume another Stage 4 decline.
We at Alpha Investor does not recommend holding a stock in Stage 4 decline.
---
Roku Inc: Long ROKU above $60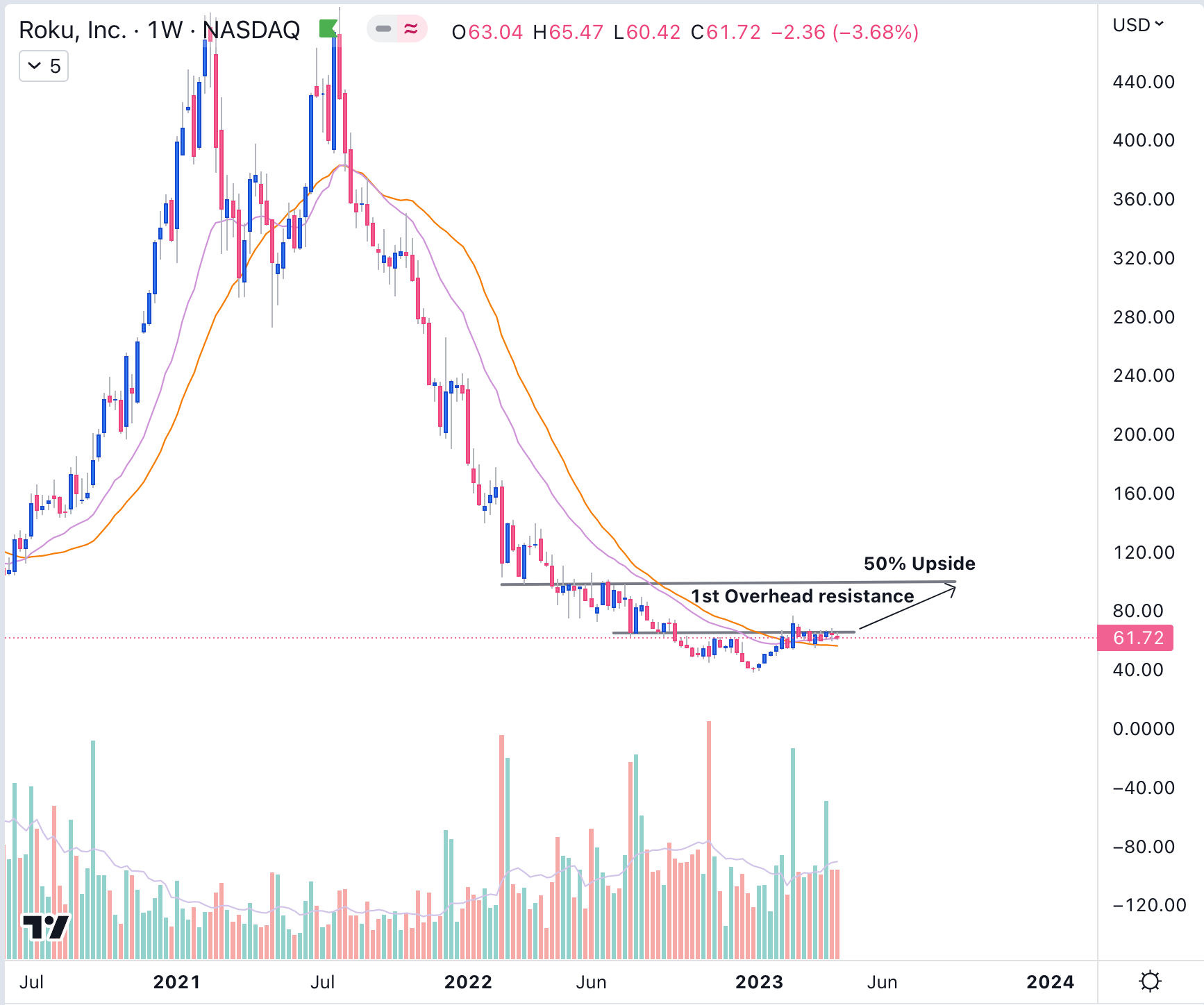 Roku is forming a strong base at $60 since beginning of the year. It is trading right above and very close to it's 30 week moving average. There are some volume spikes we can see. Earnings can play catalyst for ROKU and it can break to next level around $90. We can see there is 50% upside to this trade, by end of next quarter.
---
IONQ Inc: Long IONQ above $6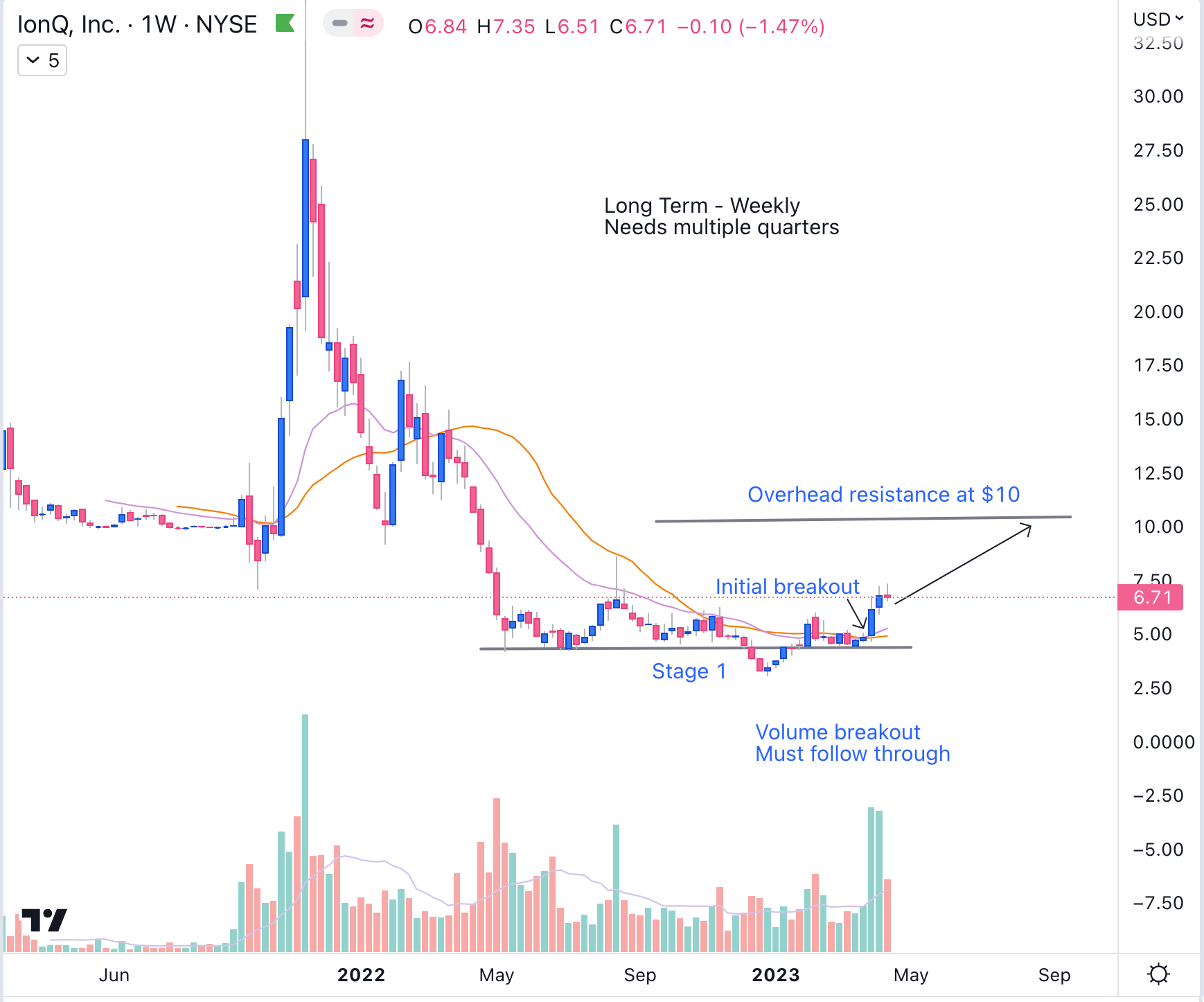 IONQ had a huge volume breakout and also volume follow through next week. Important to see if it forms a base above $6 and next spike can this to $10, a 60% upside from here.
Keep a strict stop loss on this trade.
---
Schrodinger Inc: Long SDGR above $25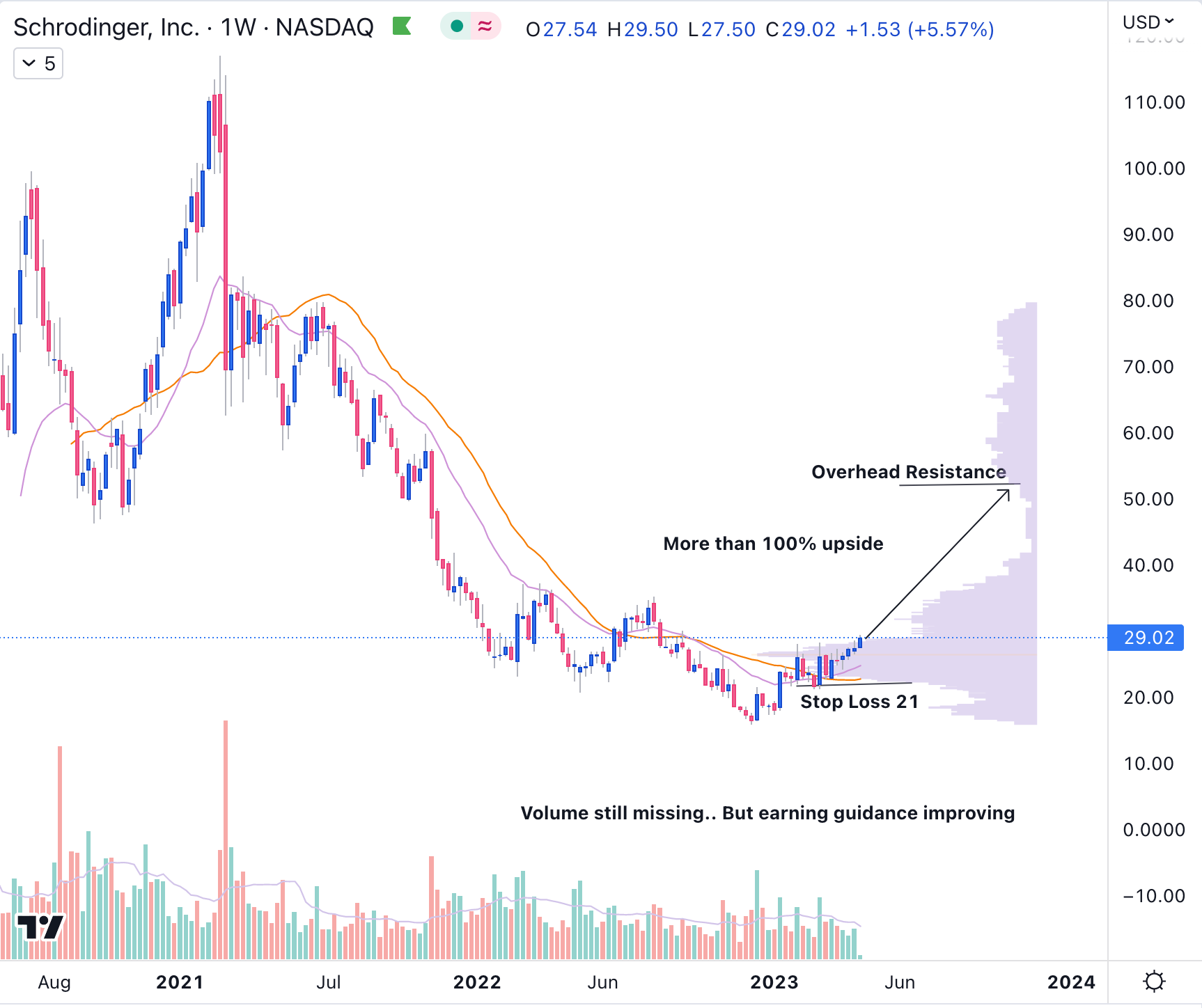 The purple horizontal bars are volume shelf, and SDGR is right at the top of it. If we get nice volume, and it breaks $30, SDGR can returns handsome gains by end of the year.
---
Bluebird Bio Inc: Long BLUE above $3.30, Strong stop loss @ $2.95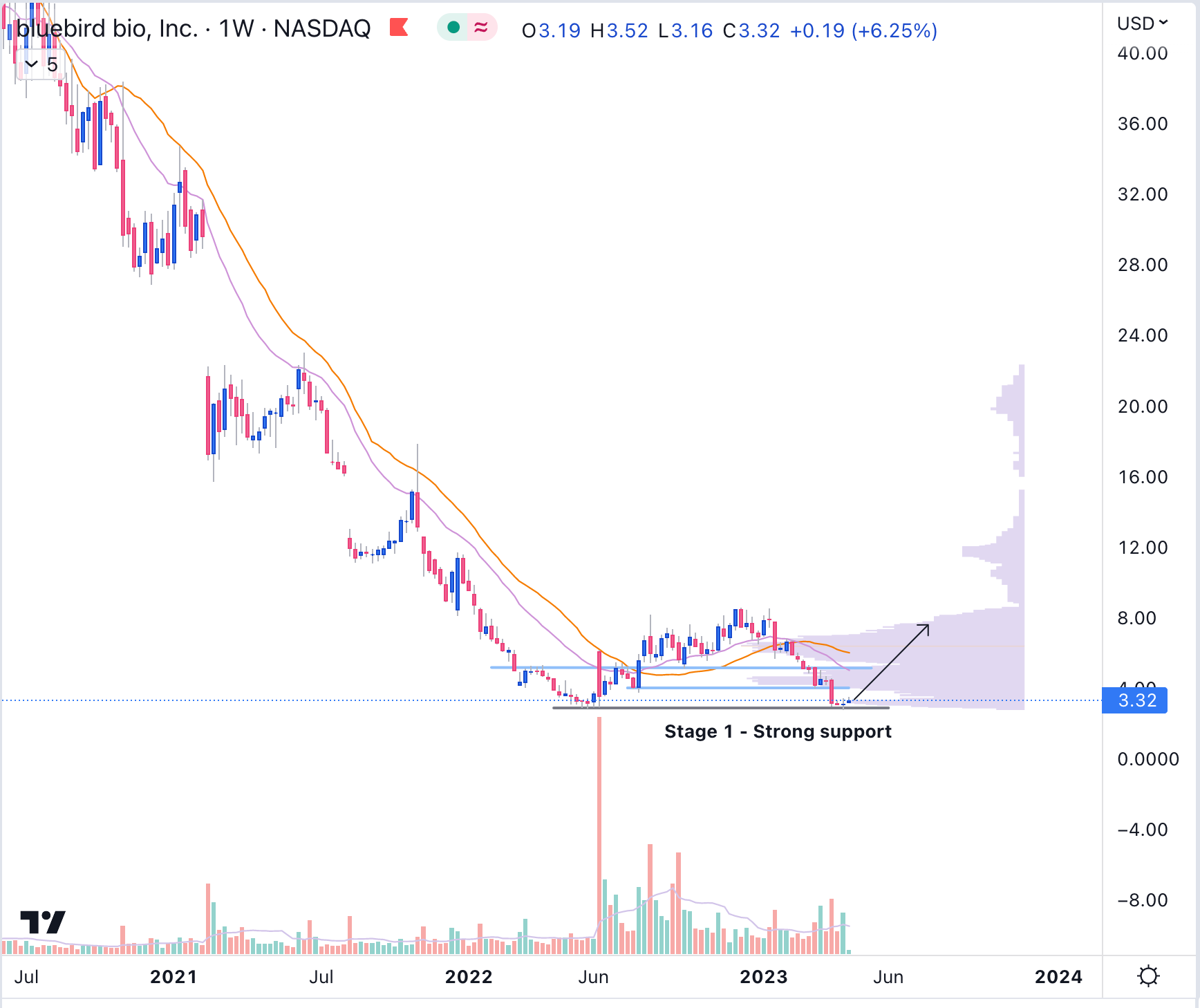 This is the most riskiest trade, we are trading right at the support level in the anticipation for strong move up. If it crosses the support to the downside and ends weekly below $3, just get out of the trade.
Genetic engineering had couple of good news recently and that is why all the stock related to CRISPER tech are flying high.
-Alpha Staff
See Portfolio 2023 for current holdings.

BABA Call options up more than 100% since last week. Get premium to receive timely option alerts in your inbox.