Click here for : Portfolio 2021
Click here for : Option Alerts
Click here for : Watchlist Top picks
Click here for : Short Term Trades
Portfolio 2020 [ Free access ]
This is the portfolio we started building right after march sell off. We were still cautious and didn't know what is going to happen, you would, but started building positions slowly.
We focus on time in the market instead of timing the market.
Up 78% since inception Apr 2020. We hit 99%  peak in Feb 2021. Occasionally we recommends to book 20% of gains to our subscribers based on market trend. We follow QQQ.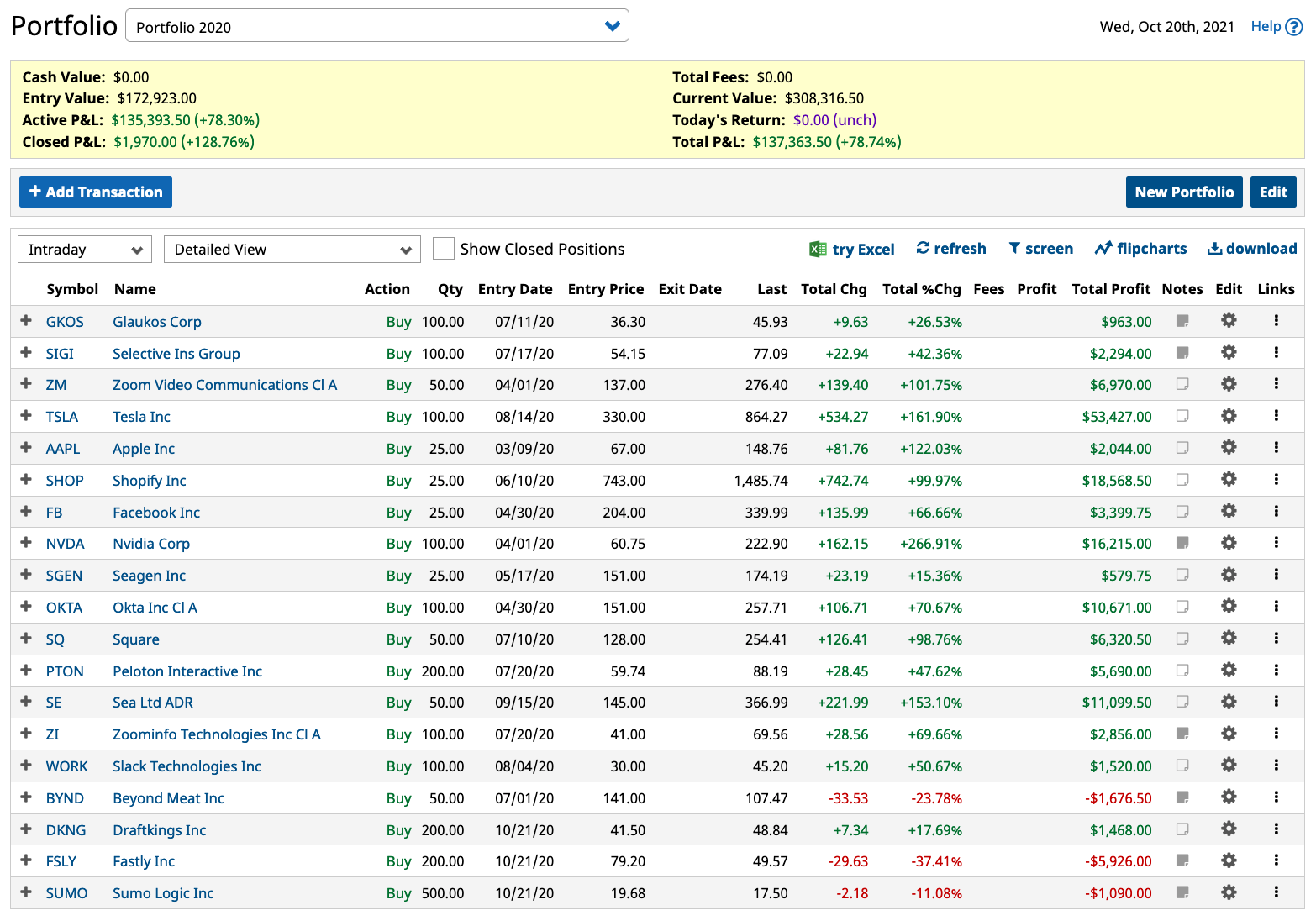 We haven't added or closed any positions in this Portfolio since Oct 2020.
Some of the stock in above portfolio we will hold for life and never sell, If we do book profits then we get back into these on any dip. We get such opportunities once or twice a year. But we make sure at end of year we have these stocks in our portfolio.
Disclaimer
All investment strategies and investments involve risk of loss. Nothing contained in this website should be construed as investment advice. Any reference to an investment's past or potential performance is not, and should not be construed as, a recommendation or as a guarantee of any specific outcome or profit.