We had a great first month for our portfolio. I wanted to share some highlights of our holdings and also add details about few notable earnings from PINS, PTON and U. Please add community@alphainvestor.co to your primary inbox, so that you don't miss any alerts.
Highlights:
We sold PTON options right before earnings and scooped 100% in profits.
We also booked 50% profits in ARCT
API is now up 167% since we added in Nov 2020
SUMO is up 85% since we added in Oct 2020
XONE could be a multi bagger this year or next. Up 43% since alert on Jan 29th 2021. FUBO, TDOC, ZM are among our recent winners.
Out of 30 stocks that we hold in our Portfolio 2021 only 3 are negative at 10% or less.
---
Explore Alpha Investor and Get Premium, Don't miss such profits, subscription is only $19 a month. All subscribers has already recouped many years worth of subscription already.
---
Let's talk about some notable earnings:
PTON: We added peloton to our short term portfolio recently, we will hold it for rest of the year.
We had PTON in portfolio 2020 since last year : It's Up 167% since then.
PTON ended the quarter with 1.67 million Connected Fitness Subscriptions, representing 134% year-over-year growth. Total revenue grew 128% to $1.06 billion for the quarter, driven by strong demand for their Connected Fitness Products and sustained low churn levels. Paid Digital Subscriptions grew 472% year-over-year to approximately 625,000. Paid members grew to over 4.4 million.
Subscription gross profit was $117.5 million in Q2, representing 163% year-over-year growth. Subscription gross margin was 60.3%, up from 58.0% in the year-ago period.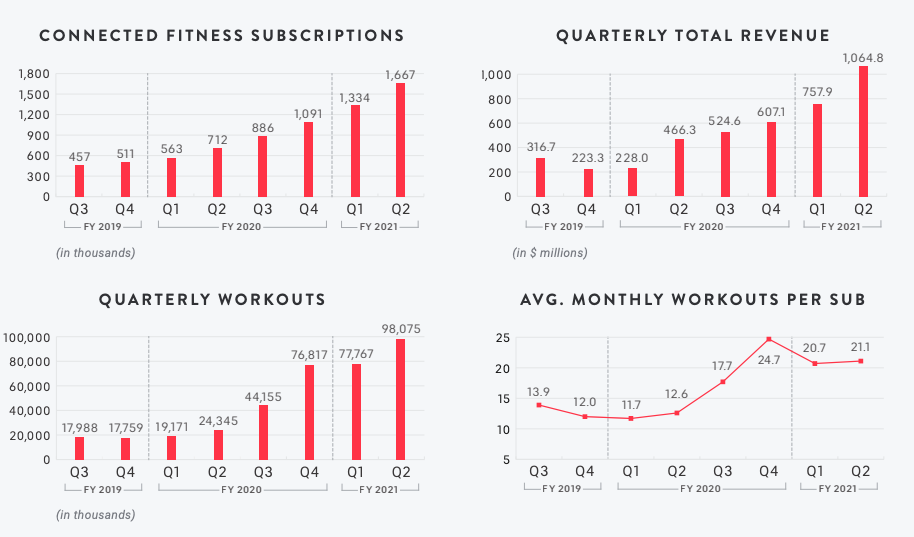 ---
Pinterest $PINS : Stellar earnings, we will keep adding PINS to our Portfolio 2021.
Pinterest delivered huge numbers, we are long PINS and plans to hold at least next 3 years.
Pinterest earnings and guidance both were very strong.
Revenue in Q4 accelerated to levels not seen for years (76%) and guidance was for essentially a repeat in Q1.
Revenue: A Big beat. $706 million versus analyst expectations of $642.95 million.
Adjusted EPS: $0.43 versus analyst expectations of $0.32. Another beat.
The company guided to low 70 per cent growth, which would mean at least $460 million versus analyst expectations of $430.75 million. Monster expectations.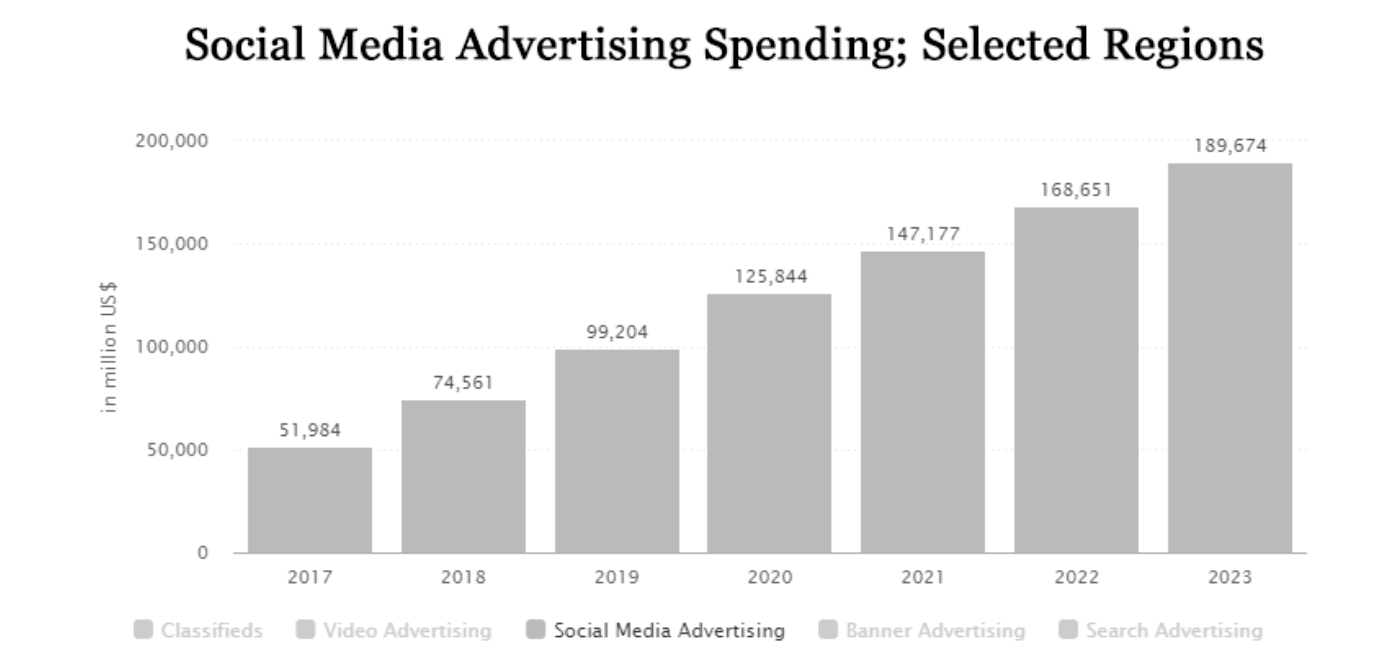 With such a growing TAM, PINS can easily double in by end of next year. Fingers crossed.
---
Unity $U : Great chance to add to our existing position, But don't jump yet let the price consolidate.
Unity was down after earnings because of softer Q4 guidance.
Q4, revenue was up 39% Y/Y to $220.3M, only $16M ahead of consensus. The loss per share was $0.05 narrower than expected at $0.10. Adjusted gross margin was 78% vs. the 79.2% consensus.
"Our fourth quarter revenue of $220.3 million, a 39% increase year-over-year, substantiates our focus on innovation and our powerful go-to-market strategy," says CFO Kim Jabal.
Unity said arrival of Apple's iOS14's privacy modifications on IDFA will affect revenue. That will be reduced by approximately $30 million, or 3% of revenue, in 2021.
We are long Unity.
Expect new alerts next week and don't forget to add our email to your primary inbox to avoid it going into promotions or any other inboxes.
-Alpha Staff