Update: why MAXN is down 15% today
We hold $MAXN as explore stock in our portfolio 2021 and it's down significantly.
We hold $MAXN as explore stock in our portfolio 2021 and it's down significantly.
Following are the entry positions we made in first quarter.
1st Buy @41 - 02/18/2020
2nd Buy @29.22 - 03/08/2021 - 50
Our average is 38 and position is down almost 50%.
In general small cap stocks has been slaughtered during this valuation adjustment, since last several weeks.
Why it's down ?
MAXN (website) today announced that it is offering to sell, subject to market and other conditions, $125,000,000  of ordinary shares through an underwritten public offering. Maxeon also intends to grant the underwriters an option, exercisable for 30 days after the date of the final prospectus supplement, to purchase up to an additional $18,750,000  of ordinary shares offered in the public offering on the same terms and conditions.
In addition MAXN has agreed to sell upto 1.9 M shares to TZS in private placement. TZS already owned 29% of Maxeon and they are increasing their position which is a very good sign.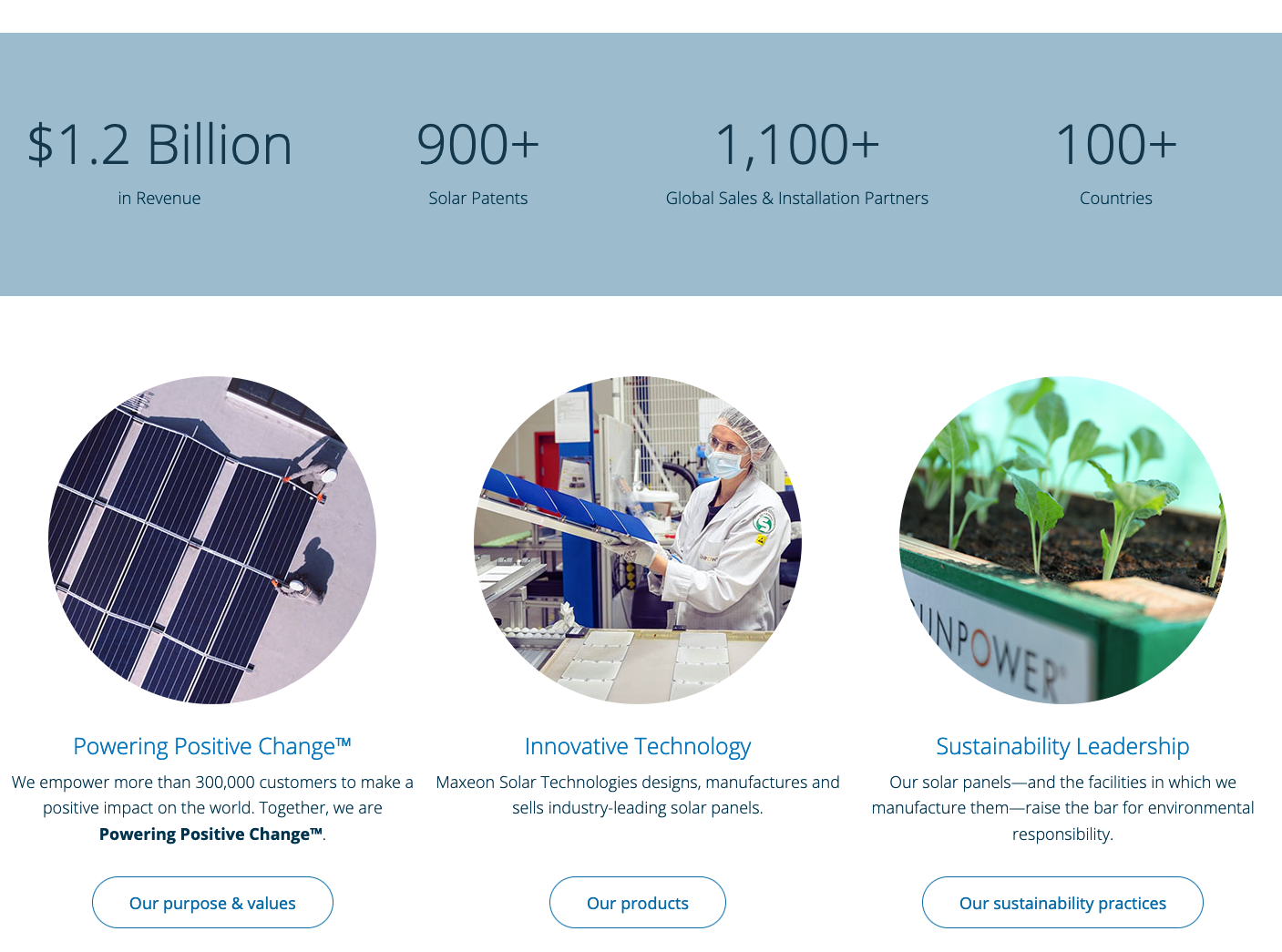 Why our conviction is still strong even after dilution?
Maxeon is not using this proceed to pay down the debt, but using it to increase production and research purposes.
Maxeon intends to use a portion of the net proceeds from the Offering and the TZS Private Placement for general corporate purposes, which is expected to include funding its previously announced Performance line expansion and may also include ramping up production and development of next-generation Maxeon 7, increasing manufacturing capacity for Maxeon 5 and 6, research and development and other projects.
Maxeon has built its own global trusted partner network counting more than 1,100 authorized sales and installation partners, outside of US and Canada. Buy 2022-23 Maxeon 7 will be ready to roll and scale up fast.
Maxeon had the supplier-exclusivity arrangement with Sunpower in US, but only for one year. Once that expires Maxeon would be free to compete outside the bounds of SunPower in the United States commercial space.
Tom Werner, SunPower CEO when Sunpower and Maxeon spin off happened last year.
"Now is the right time for this strategic spin-off, allowing both SunPower and Maxeon to invest in key programs to drive their future profitable growth," Werner says. "Solar power is poised for significant growth and now each company is well-positioned to succeed based on specific areas of specialization, technology innovation and economies of scale."
Maxeon remains our pureplay in solar space. Solaredge (SDGE) and Enphase (ENPH) are the leaders in solar technology. We also actively watching NOVA and FSLR. But we remain long in MAXN for next 3 years.
Other explore stocks that are down more than 20%, but we still remain confident are following.
FUBO, GILT and BLI
Please DO NOT sell. We remain confident in FUBO and BLI.
We personally own all of these stocks as well.


-Alpha Staff