Option Alert: Sell AAL Call options for 34% profit
Take this action:
We are taking following action:
Sell, to close, AAL Jun 16 2023 $13 Calls @ $1.85 or better
We are booking 34% profit on these calls.
Original Alert: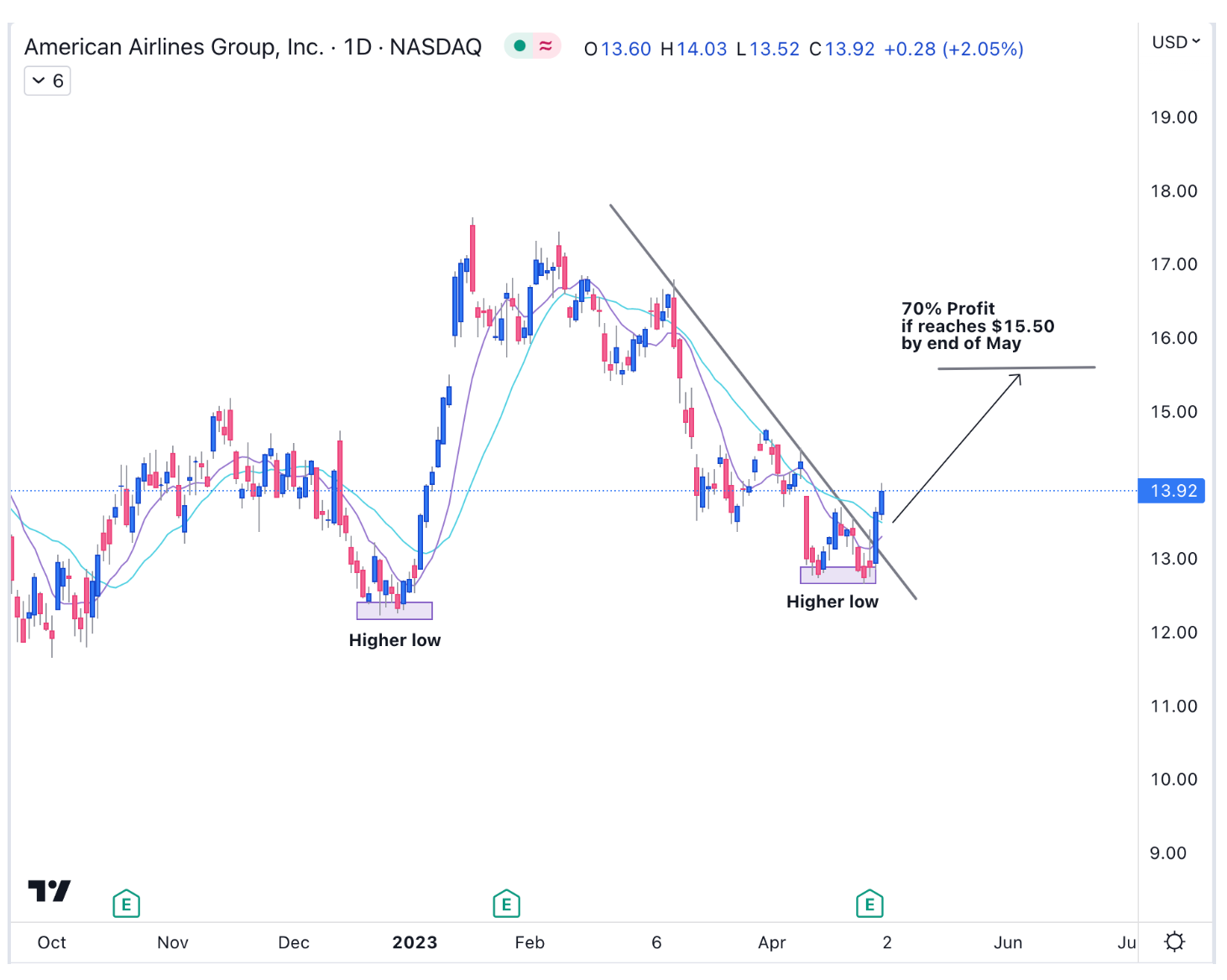 Chart Today: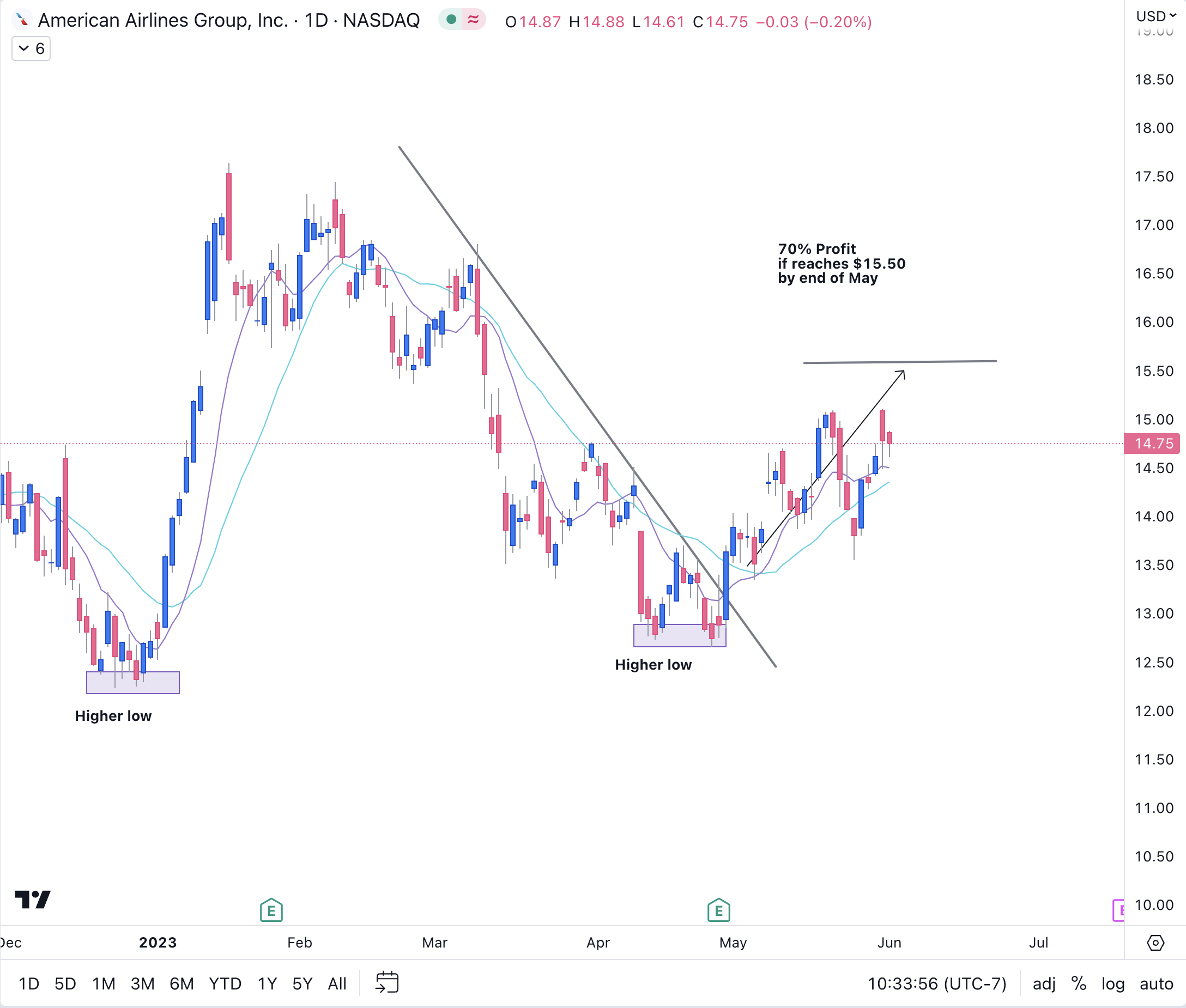 As you can see in the original alert and the chart today, AAL has nicely moved in the direction we were anticipating.
We do not want to hold our call options into last two weeks of expiry, any one day of negative action has potential to turn our profits into loss.
Let's book 34% profits on these calls.
If you are not a premium subscriber. Subscribe to Alpha Investor premium for such trade alerts.
-Alpha Staff
Note: Options can expire worthless. So you must be willing to risk 100% of what you put into trades. Don't risk funds you cannot afford to lose.