One of our short term trade is up 42% in one day
Yesterday we posted our first two short term trades of the year and one of them is up 42%
Yesterday we posted our first two short term trades of the year.
ARCT is now trading up 42% and NVTA is up 8%
Follow short term trades here.
Great start of the year.
If you followed our recommendation then congrats on the gains to our premium subscribers. Please share your feedback by replying to this email. It's a great return on investment for your monthly subscription.
Our new SPAC Tracker 2021 is also up 3% today. We will be adding 5 more SPAC stocks in January to February. Please upgrade your subscription from free to monthly and never miss an alert. Or get 35% discount on yearly.

$19 monthly is only $0.63 cents per day
10 of our portfolio holdings are more than 10% up. Only premium subscribers has access to this portfolio.
Our recent option alerts for FUTU (up 143%), PTON (up 100%) as of today.
Some Big Options Wins from last year:
ARCT Call in Nov: 1000%, 434%
CMPS Call in Oct: 150%
DDOG Call in Nov: 80%
SAIL Call in Dec: 90%
PTON Call in Nov: 60%
This portfolio that we started in Apr 2020, is now up 74% and we haven't touched since Oct. No trading and no transactions in this portfolio.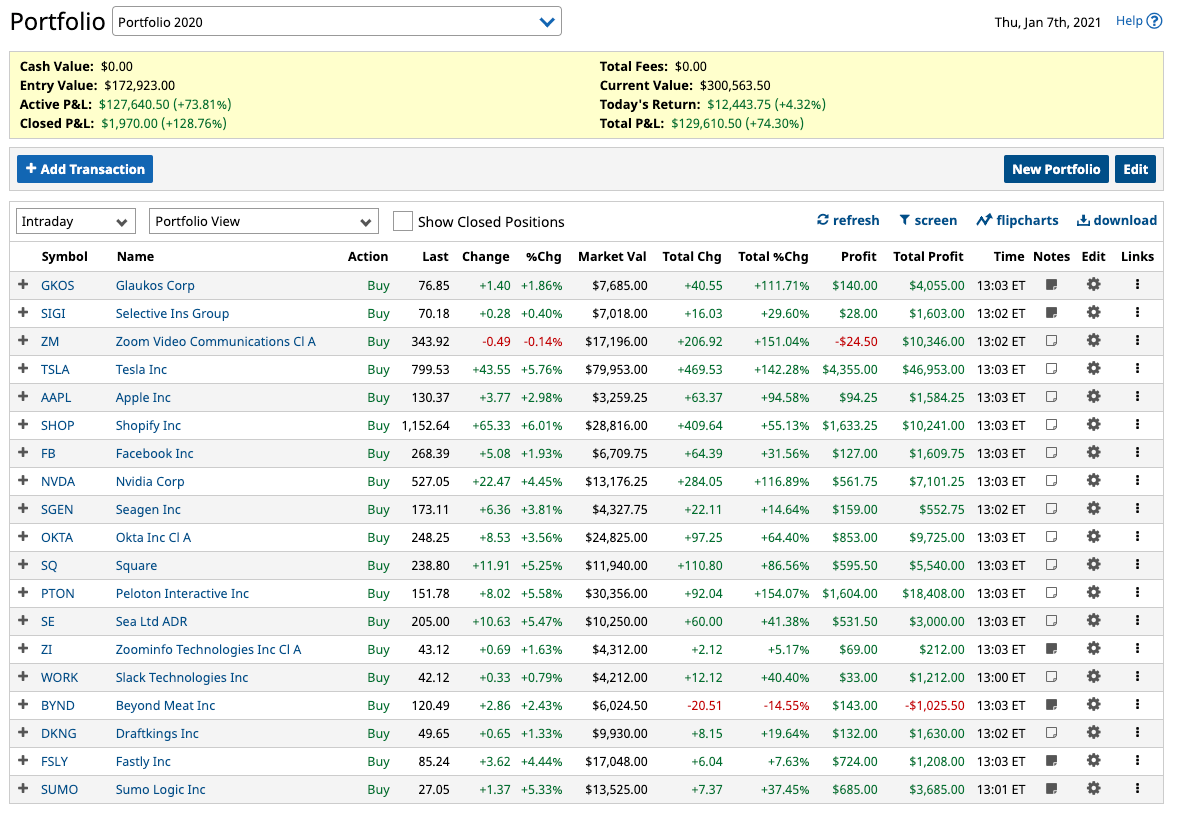 Check all of our portfolios here
JOIN Alpha Investor Today for steady stream of ideas to build long term portfolio, get short term trades for trading and option alerts to boost your portfolio earnings.
Upgrade now