Aimmune Therapeutics, Inc. is a biopharmaceutical company which is engaged in the development of desensitization treatments for peanut and other food allergies.
The Company's characterized oral desensitization immunotherapy includes AR101, a product for the treatment of peanut allergy in children and adults which is in clinical trial stage.
The chart for AIMT is started showing uptrend and it would be a good entry point at current levels.
Out of 8 analysts, 5 has Buy ratings and 3 are on hold.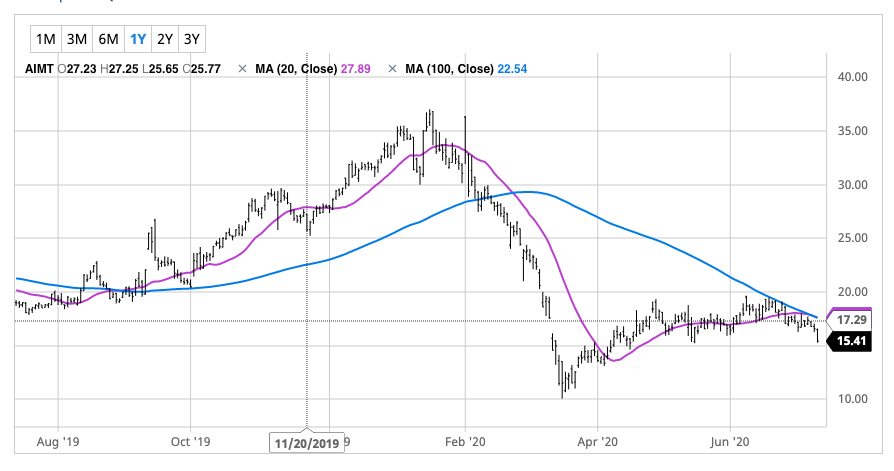 20 day moving average is coming closer to 100 day moving average, if price action breaks this range then we can see potential uptrend in near term till we hit the next catalyst. Next earnings would be in 2nd week of August (13th).
In recent news company announced positive data from a follow-on study to its Phase 3 PALISADE trial of peanut allergy product Palforzia.
At year 2, patients dosed daily showed ongoing immunomodulation and higher rates of desensitization that increased over time compared to non-daily-dosed patients while experiencing lower rates of adverse events. 80% of these patients who underwent a food challenge demonstrated desensitization to 2,000 mg of peanut protein (~14 kernels), higher than the non-daily group.
The FDA approved Palforzia in January 2020.