Week 3: Stage analysis top picks
Top Picks
This alert contains list of stocks showing relative strength in comparison to broader market and also attempting Stage 2 breakouts.
What is a Stage Analysis? Learn here
It's good to start a long term positions in the stocks which are attempting stage 2 breakout, and may start a new uptrend.
Following are the top picks of the month, attempting Stage 2 breakout.
All charts are on weekly timeline, We use weekly timeline for stage analysis and finding long term trends. Give sufficient time of at least 9 months that is our sweet spots for such trades.
Confluent Inc: Long CFLT above $20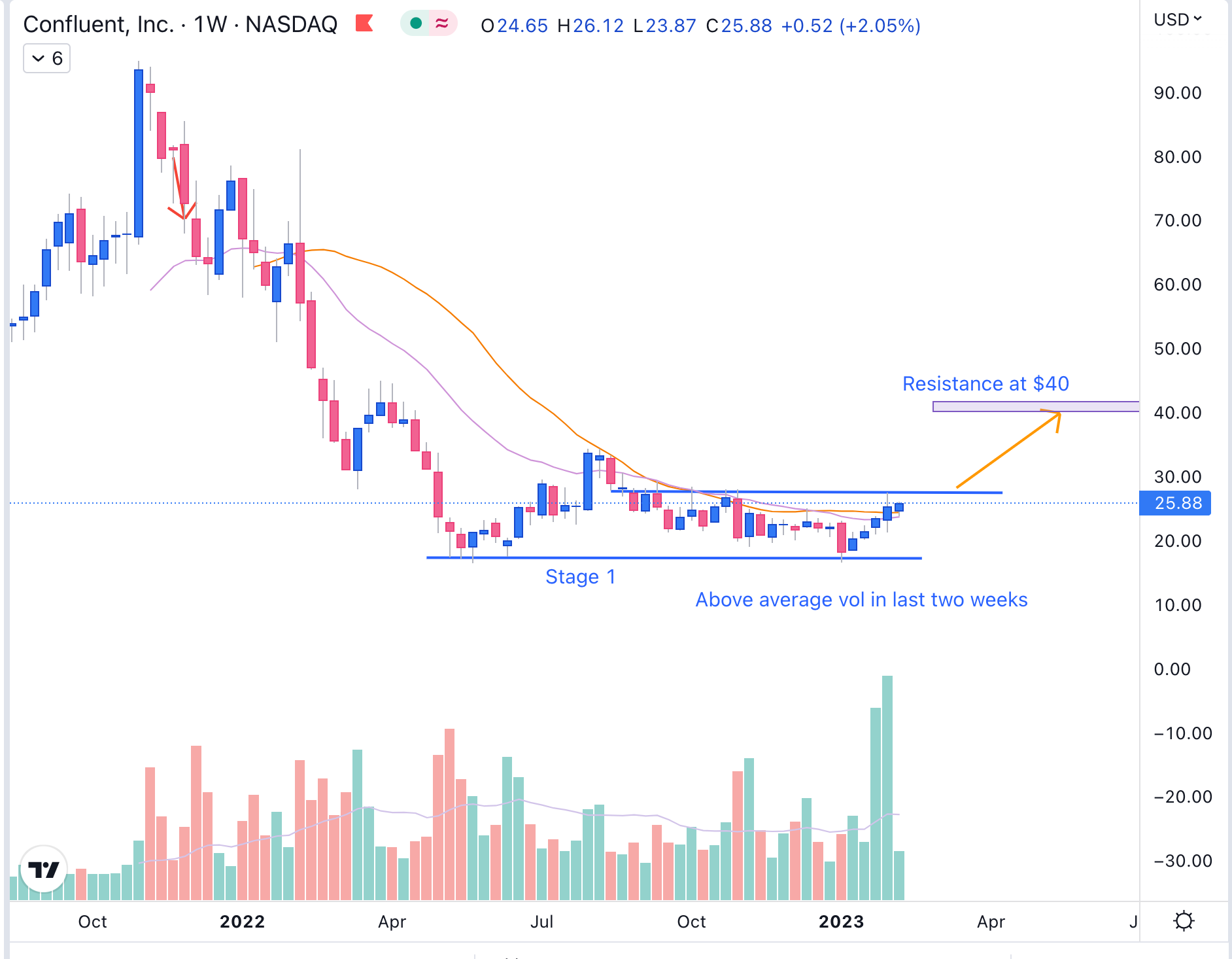 Confluent is forming Stage 1 base for almost 8 months and has built up enough energy to breakout. It's move would be dependent on what overall tech sector does. There is a resistance at $40. Notice huge volume spike in last two weeks in CFLT, if it doest breakout above $25, the uptrend in CFLT would be started.
---
Pacific Biosciences of California, Inc: Long PACB above $9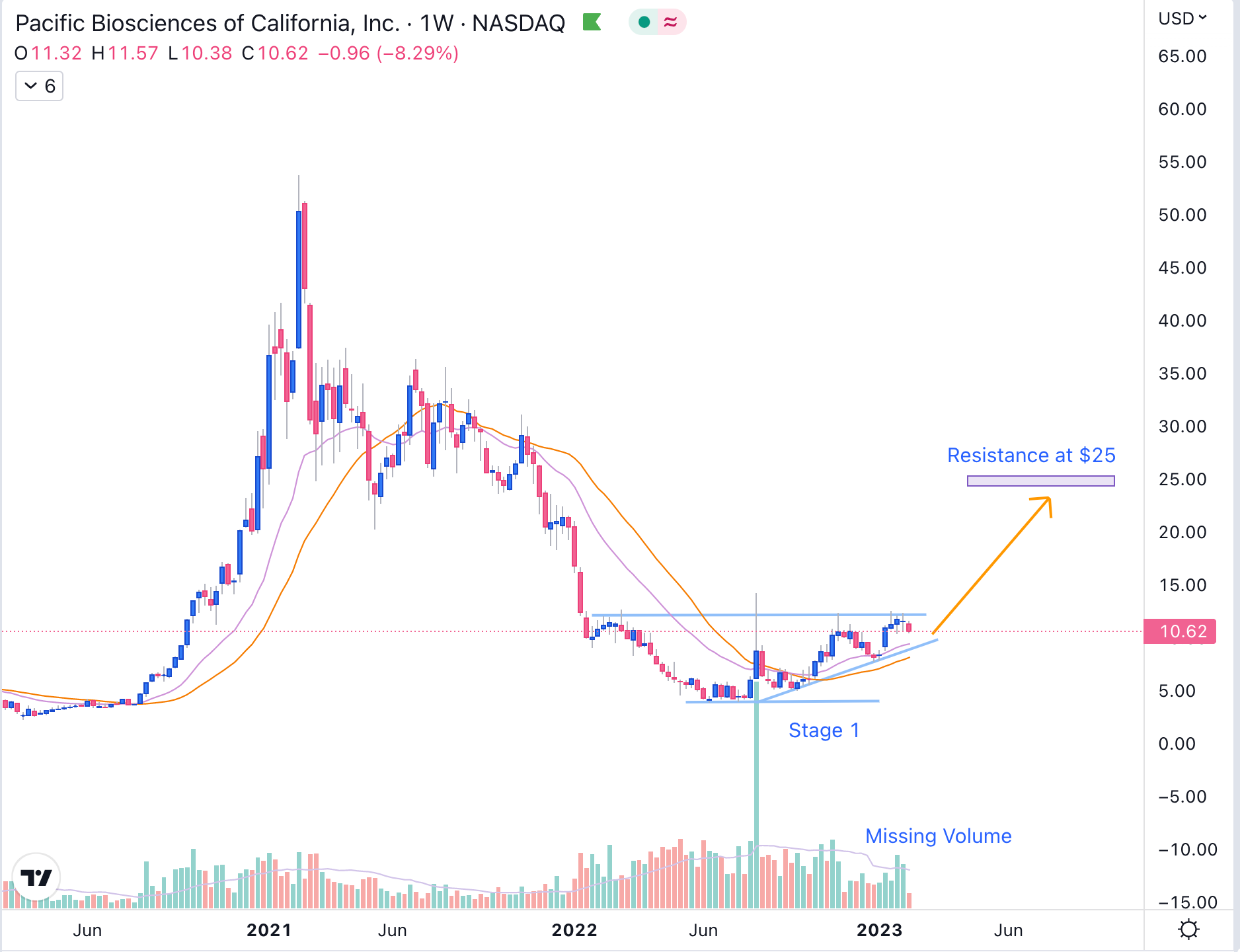 PACB is officially in Stage 2 now, but still trading slightly below the first resistance at $12. If it continue to remain above 30 Week moving average and above the lower support line, the uptrend in PACB will remain intact.
---
Pinterest, Inc: Long PINS above $24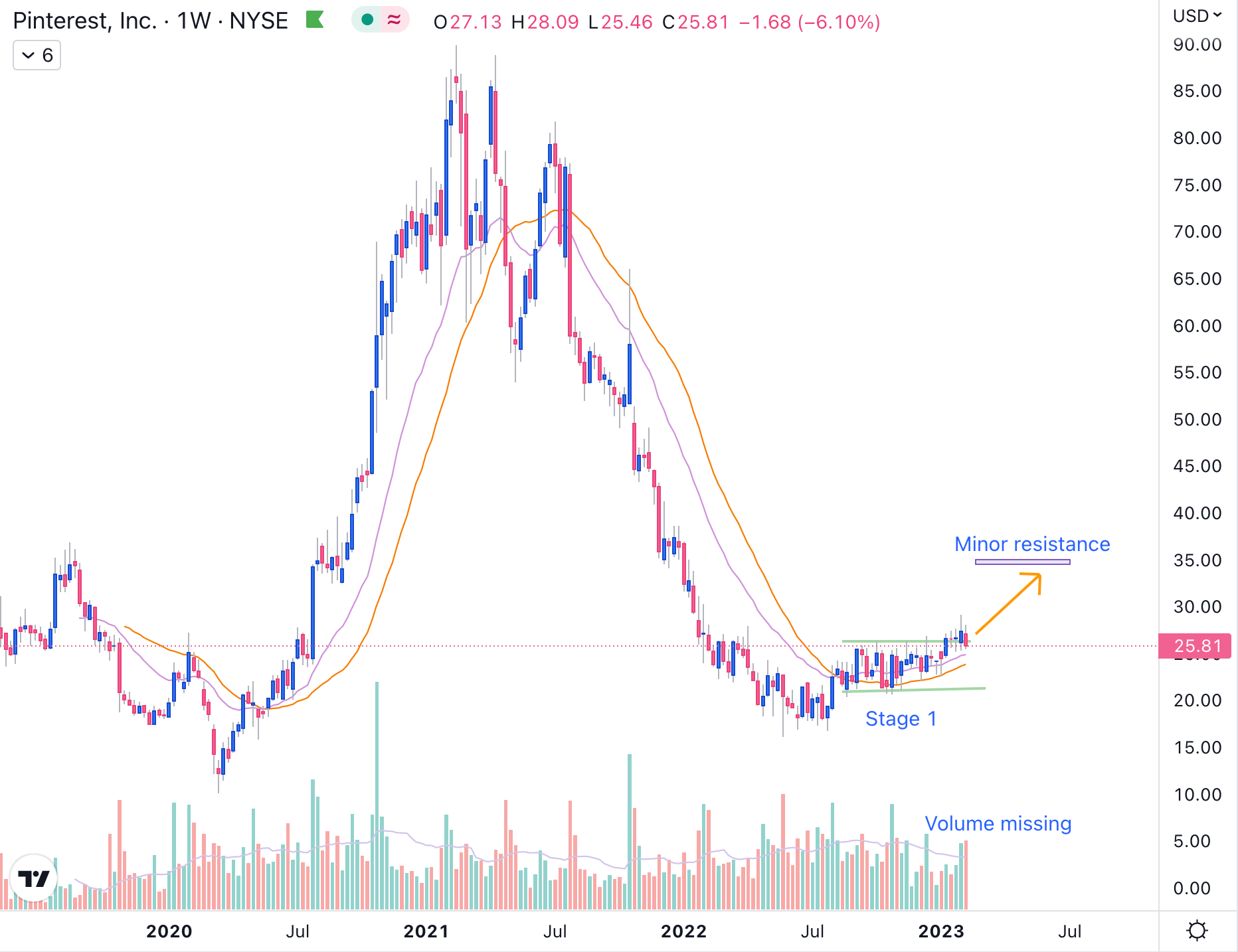 PINS is coiling between $20 to $25 since Jul last year, and it is establishing huge pent up energy for a breakout from stage 1 to stage 2. Currently volume is missing, but that could change with overall tech sector optimism or it will remain sideways for entire year. We have to keep a tab on QQQ.
---
StoneCo, Inc: Long STNE above $8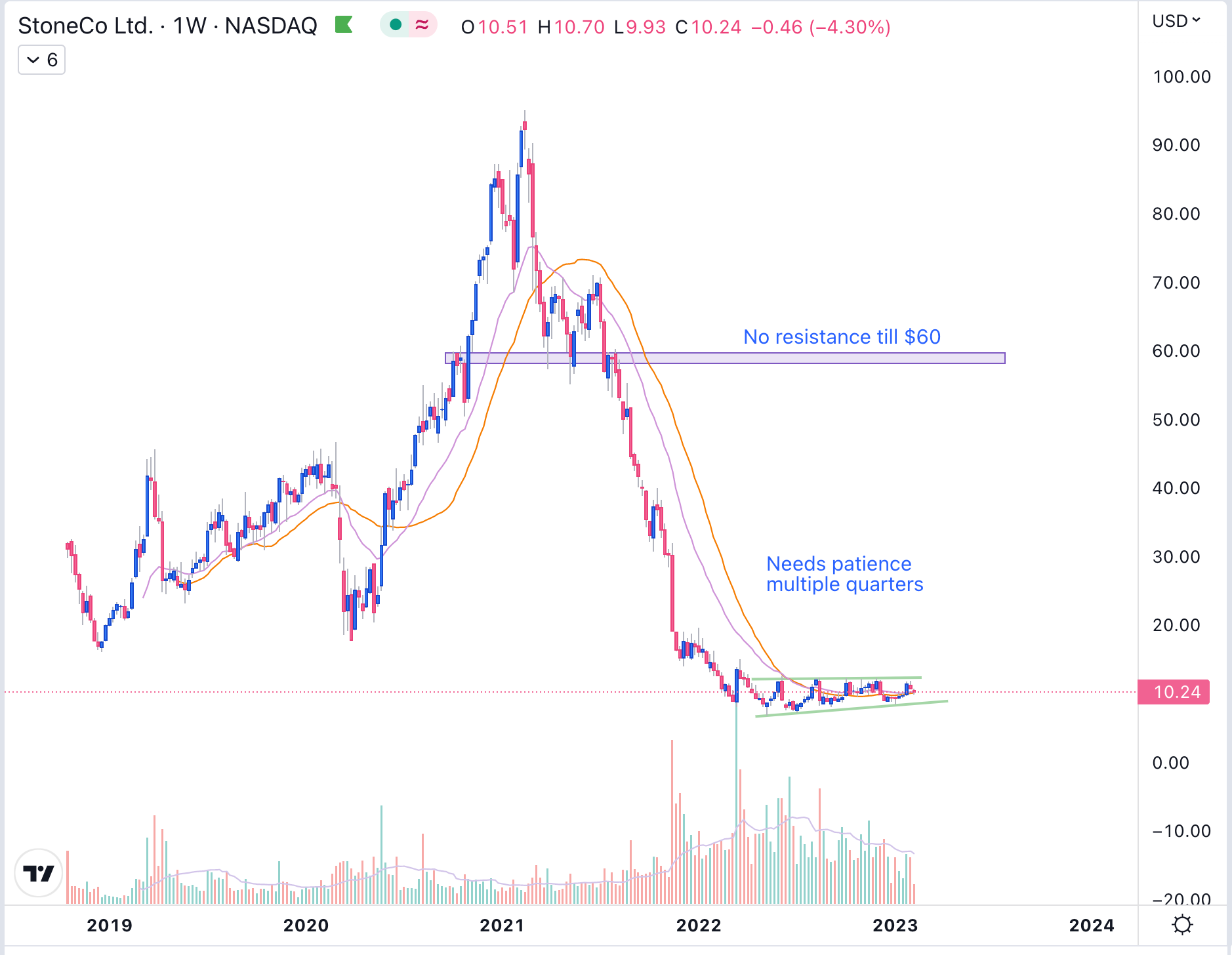 If STNE breakouts with huge volume from this level, that is above $10, there is no overhead resistance till $60. StoneCo could provide substantial gains in next two years, but it will require patience.
Currently it is trading in tight zone, right above 30 Week moving average and forming a strong Stage 1 base.
Note: This is not our buy list. See Portfolio 2023 for current holdings.
-Alpha Staff