We are adding these three stocks to our 2020 portfolio
Draftkings - Buy DKNG at $41.50, First target $58
This is the time to place your bets on DKNG
DraftKings Inc. operates as a digital sports entertainment and gaming company in the United States. The company provides users with daily sports, sports betting, and iGaming opportunities. It is also involved in the design and development of sports betting and casino gaming platform software for online and retail sportsbook, and casino gaming products. The company distributes its product offerings through various channels, including traditional websites, direct app downloads, and direct-to-consumer digital platforms
We think could be a multi bagger in next 5 years. DKNG is first player in growing online sports betting industry. DKNG can lead this industry to never seen before levels and has a lot of market to capture.
After election sports betting could expand to new states if voters approve ballot initiatives for eg in Maryland, South Dakota, Louisiana, Nebraska.
Following is sports betting bill tracker, according to ESPN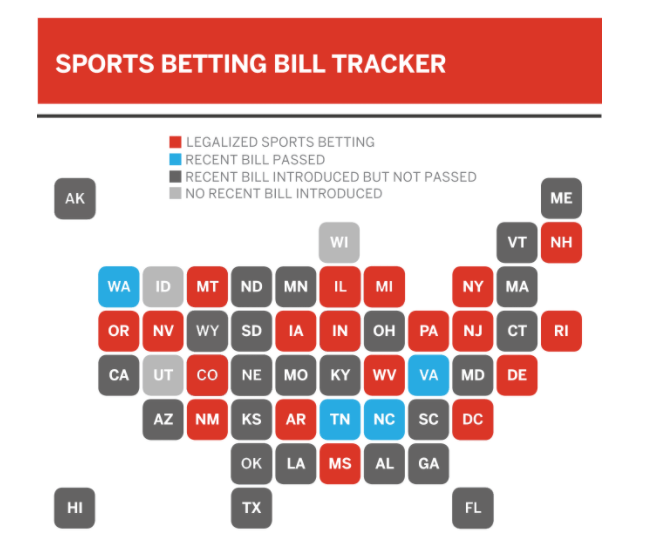 DKNG has dropped more than 33% since Oct. 2. But the stock still has soared 122% from its reverse merger in April. The lockup period has expired. we can buy this today at discounted price.
Sumo Logic - Buy SUMO at $19.68, First target is $28
Sumo Logic, Inc. provides cloud-native software-as-a-service platform that enables organizations to address the challenges and opportunities presented by digital transformation, modern applications, and cloud computing. Its platform enables organizations to automate the collection, ingestion, and analysis of application, infrastructure, security, and IoT data to derive actionable insights. The company offer a suite of solutions to address areas, such as operational intelligence, security intelligence, business intelligence, and global intelligence. Sumo Logic, Inc. was founded in 2010
Sumo logic has current valuation of around 2 billion. It is competing with Splunk to get the market share. Splunk has valuation of 34 Billion. While Splunk is pivoting out of it's on-prem solutions to cloud, SUMO is cloud first.
Sumo is trading below it's IPO price and we see this as a great opportunity to start a position. Sumo has been receiving bullish ratings from analysts after it's quite period ended recently.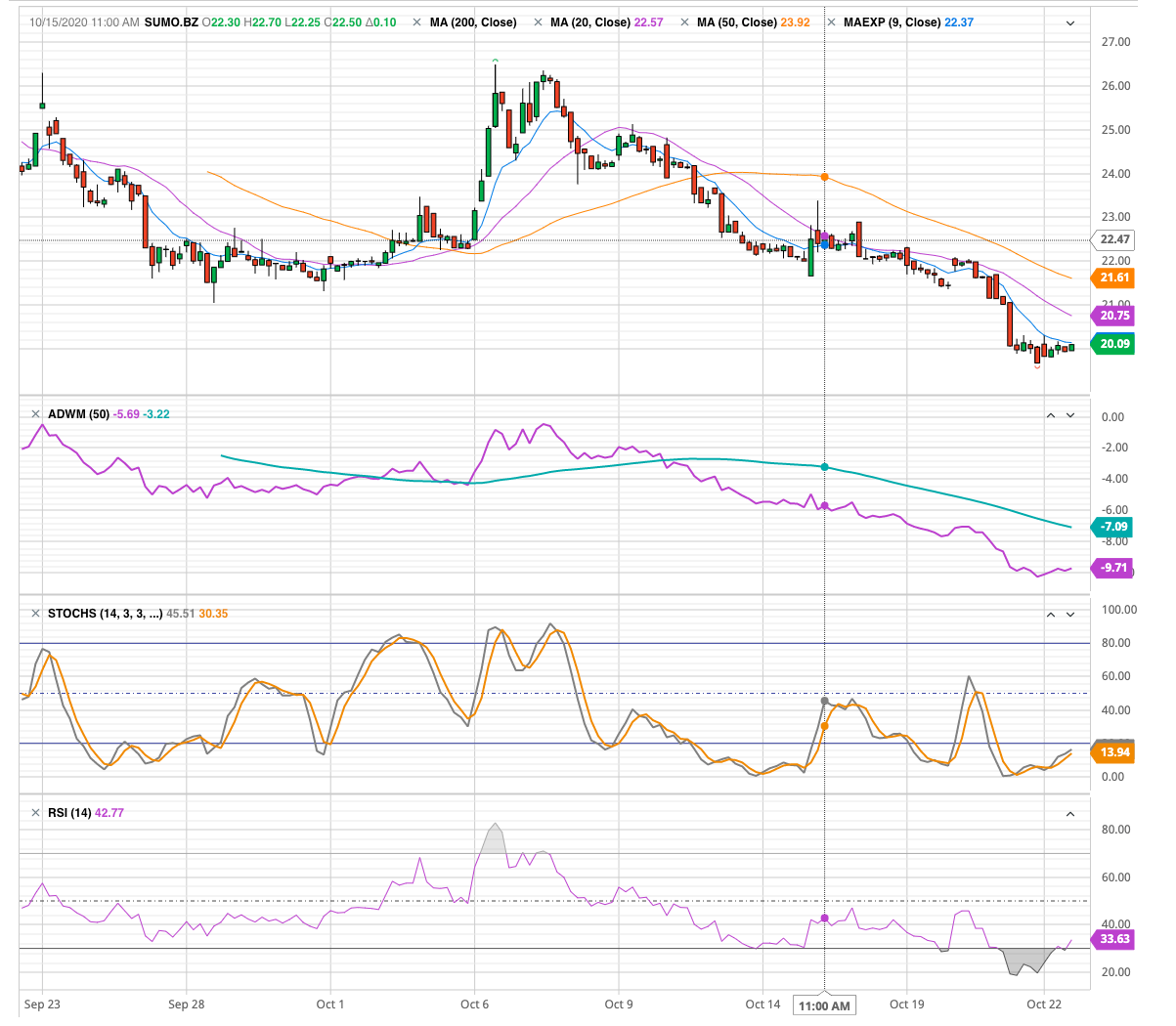 Due to recent sell off, SUMO seems to be oversold and currently going through the accumulation and consolidation phase. Election quarter is expected to be more volatile and oversold conditions can get more oversold. But our horizon to stay invested in SUMO is for next 3 years.
Fastly - Buy FSLY at $79.20
Fastly, Inc. operates an edge cloud platform for processing, serving, and securing its customer's applications. The edge cloud is a category of Infrastructure as a Service that enables developers to build, secure, and deliver digital experiences at the edge of the Internet. It is a programmable platform designed for Web and application delivery. As of December 31, 2019, the company's edge network spans 68 points-of-presence worldwide. It serves customers operating in digital publishing, media and entertainment, technology, online retail, travel and hospitality, and financial technology services industries. The company was formerly known as SkyCache, Inc. and changed its name to Fastly, Inc. in May 2012
Fastly recently sold off due to reduced guidance and we think it is just a temporary setback. Competitive strength and expansion into both security and edge computing are the main drivers to watch going forward.
Fastly sell off is overdone and it's a great opportunity for us to buy today. We anticipate we are not going to see this prices again going into next year.