Short term alert: Buy RBLX
Our sweet spot for a short term trade is at least 9 months. You can buy options if you are looking for more reward with more risk. Always be proactive to book profits in short term trades and don't wait for sell alert.
We are adding RBLX to our short term trade alert.
Buy RBLX : at $76 or better, First target is around $88
Roblox Corporation develops and operates an online entertainment platform. It offers Roblox Client, an application that allows users to explore 3D digital worlds; and Roblox Studio, a toolset which allows developers and creators to build, publish and operate 3D experiences and other content. The company also provides Roblox Cloud, a solution which provides services and infrastructure to power the human co-experience platform. Roblox Corporation is based in San Mateo, California.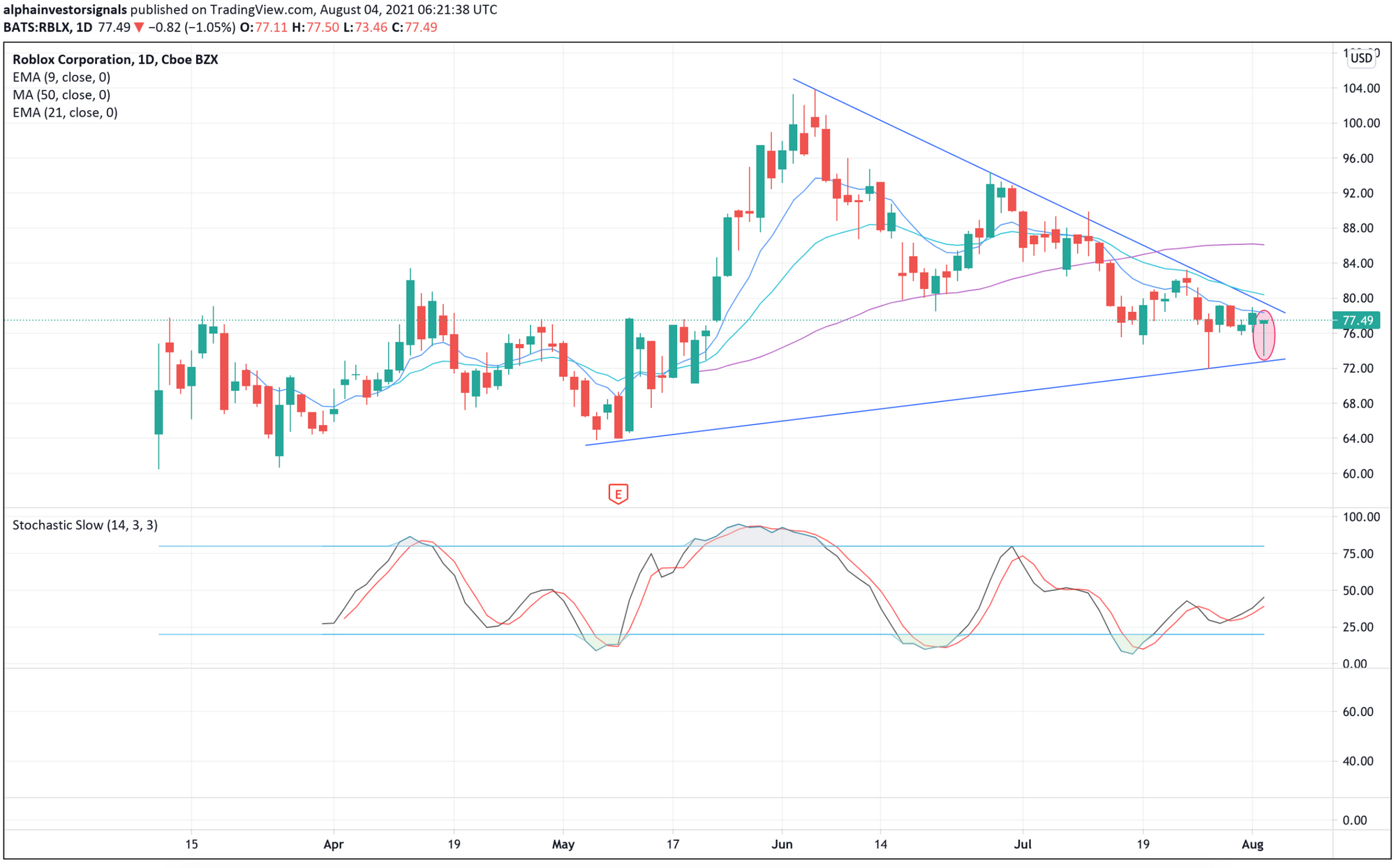 Roblox is consolidating since it hit high around $100 in Jun. Chart also showing that it is trying to recover from oversold conditions.
Today the candlestick chart created an inverted hammer pattern, that generally signals the end of downtrend.
Buying RBLX at this level seems like a good risk and reward. Here we are not trying to catch a falling knife, but RBLX is a great company and serve a very specific audience of teen agers who love their Roblox games and cult followers of it's platform.
We might add RBLX to our core portfolio in future.
Following is our last short term trade alert that hit the target.

-Alpha Staff