What it does?
Glaukos Corporation is an ophthalmic medical technology company. The Company develops, manufactures and markets medical devices for the treatment of glaucoma. Its product pipeline consists of iStent Inject, the iStent Supra and iDose.
Glaukos completed 4 separate licensing and acquisition deals in 2019. It's market cap is 1.6B. Set to announce earnings on 08/05/20.
Chart
We are trading this on the basis of technicals.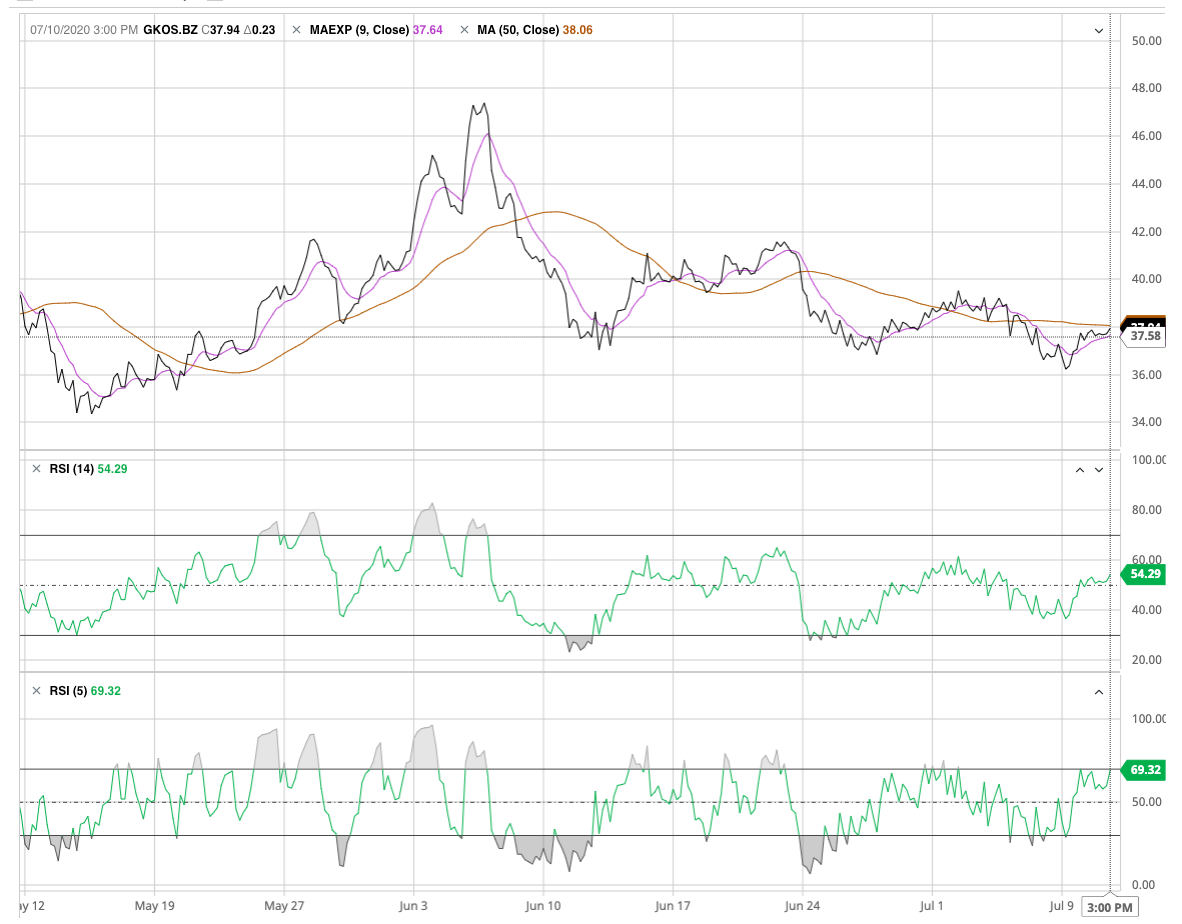 50 day moving average and 9-day exponential moving average are coming closer together and the stock price is right between the two. Both the indicators are forming coiling pattern that indicates a larger move either side. Our bet is on upside right now. Since Feb the stock has almost shed 40% of it's value. I see a very good entry point.
Buy around $35-$38 range and hold it for at least next year. If we get significant move before earnings we will book profit.