Alpha Investor: New Buy Alert
New alerts
Hello Alpha Investors,
We issued a new buy alert last week.
Many of recent new additions to Portfolio 2023 has done really well.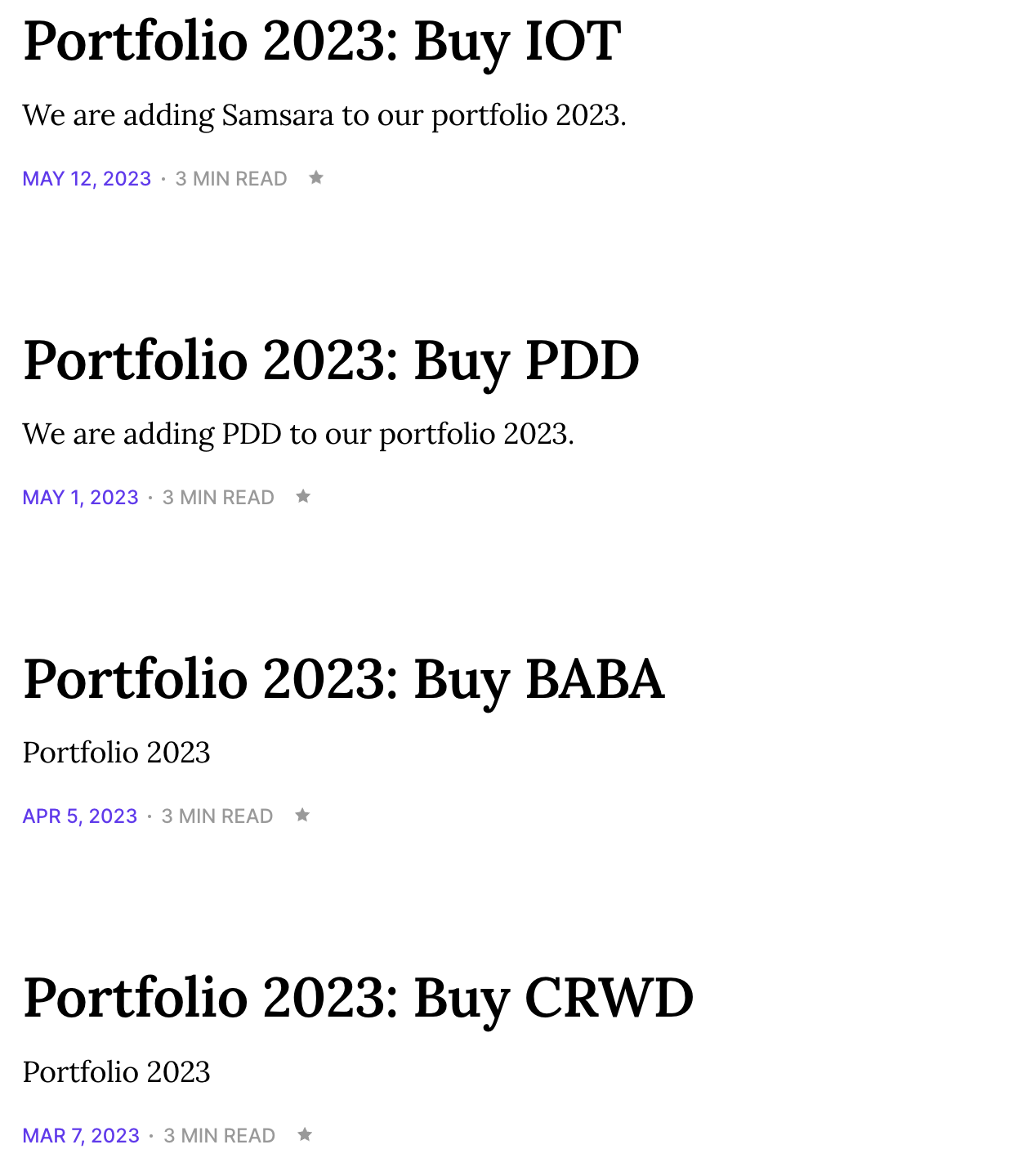 Also, Stocks that we added based on Stage Analysis are ripping higher due to recent rally in stock market. For eg $IONQ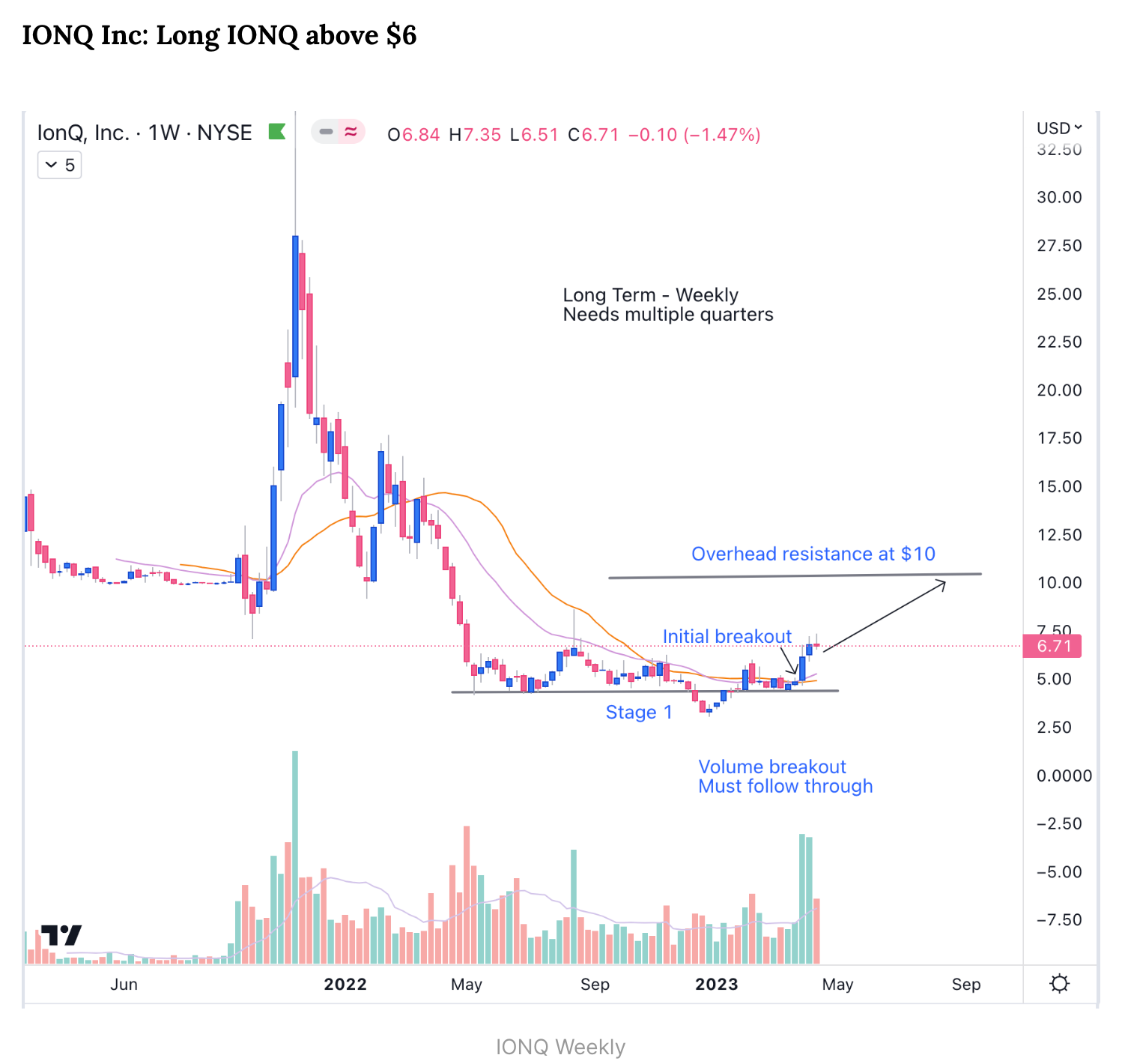 If you don't have access, please Try the premium for a month.
Alpha Staff